Real Estate GC Hervey Bay is a boutique real estate agency servicing the Fraser Coast region. We are an independent locally run business rather than a corporate franchise. To us, your result is personal rather than just another number. We strive to deliver a premium service that should achieve a sales result that otherwise may be unobtainable.
Whether it's a villa, multi-million-dollar executive home, investment property, commercial premises or a subdivision development Real Estate GC Hervey Bay will provide a quality service in selling or managing your property. We not only work hard to sell your property for the best price, but to ensure you are satisfied with our service and come back to us in the future.
Our Prinicpal Real Estate Agent, Dimity Horridge has worked in property sales on the Fraser Coast region for over 6 years. Read more about Dimity below.
Taking the Worry out of Buying and Selling
We value honesty, integrity and good customer service. With our professional approach and experience in the local area we have built strong relationships with our clients. Testimony of this is that many of our properties originate from repeat business, referrals and word of mouth. It is our mission to ensure our clients are satisfied with their dealings with us and we strive to ensure our presentation is professional at all times as we understand that we are representing our clients when selling their properties which is often their largest asset.
We personally understand what it is like to go through both the process of selling a family home and buying one, and understand the worry that can be involved. We strongly believe that communication is the key to any successful relationship here at Real Estate GC Hervey Bay. We commit to keeping communication open with our clients and are willing to go above and beyond to ensure that you are comfortable throughout the entire process. Regular updates are provided to our clients so there are no hidden surprises along the way. We are open to receiving questions by email or phone whenever our clients require.
We treat our customers in the way we would like to be treated, with honesty, integrity, courtesy, sincerity and respect. Our main objective is to ensure our customers are more than satisfied with their dealings with us. You come to us with a level of expectation and we strive to exceed this. We work hard and focus on our property expertise. Whether it is a family home or investment property, this is normally your biggest asset.
Dimity Horridge is a member of the REIQ and as such have the ability to provide peace of mind to consumers with her commitment to the REIQ Standards of Business Practice. To remain a member of the REIQ, Dimity must complete the appropriate ongoing training and professional development which only enhances their knowledge of legislation requirements and changes within the industry and their customers certainly don't mind speaking their praises.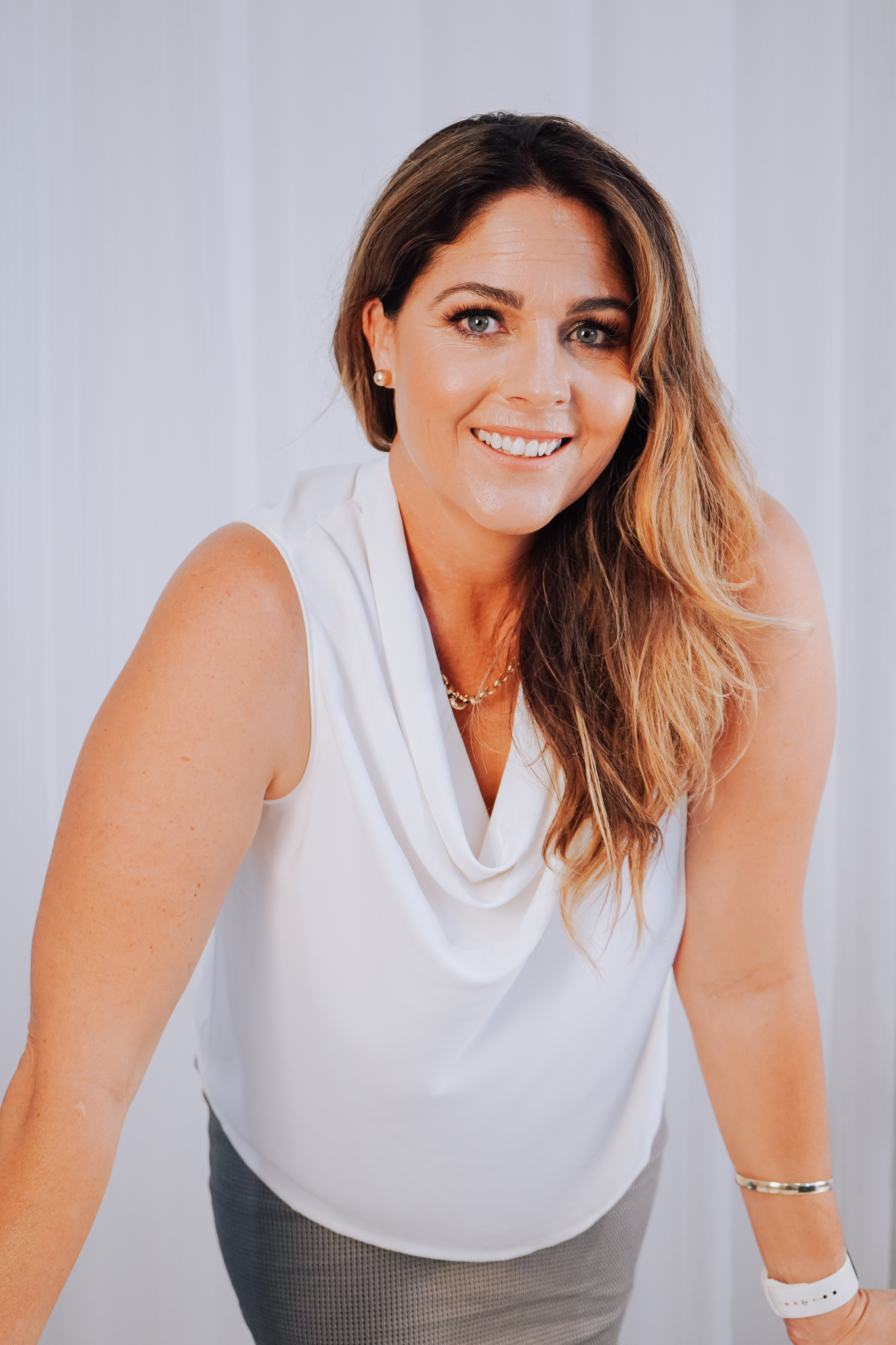 Dimity Horridge has gathered a wealth of experience in sales, marketing and negotiation over the years.
Dimity is the Principal Real Estate Agent with a vast knowledge of the Hervey Bay Area.
Dimity's professional manner, attention to detail and great organisational skills, along with her drive to deliver exceptional service sets her apart from other agents.
She is a skilled communicator and a natural relationship builder, making her an ideal fit for buyers and sellers.
Dimity has a track record for repeat business and is highly recommended by past and present clients. Dimity has a reputation for being hard-working, reliable, loyal, and together with her positive attitude is highly regarded by clients and colleagues alike.
She is passionate about real estate and prides herself on giving straightforward, realistic, and most importantly honest advice to both vendors and purchasers to ensure every transaction runs smoothly.
Dimity is available 7 days per week.

Wanting To Sell
Are you considering selling your property but unsure in the current market?
Let us help you along the way to a successful sale.

Buying
Wanting to purchase a property but daunted by the current market?
Let us guide you through the purchase of one of your biggest assets.

Renting
If you're looking to rent or rent your property out, talk to us.
We pride ourselves on keeping owners and tenants happy.